Why compromise? Booking with Apollo is now easier than ever: download our Maidstone taxi app and a make a booking in seconds!
Booking Process
Up to 50% of our customers are now using the app. It is a quicker, easier and more convenient way to book; bookings can be made or amended in seconds! You can also find out a price quote, a precise response time, and track your car once it's been dispatched.
How to Pay
You only need to register your card once in our app for ongoing secure payments. You can pre-pay for your journey for a hassle-free experience or select "cash" to pay the driver on the day. If you have a corporate account with us, you can put your bookings straight onto account.
Know Your Driver
Once a car has been dispatched the app will let you know which driver is on the way to collect you. A name and photo of the driver will be displayed as well as the make, model, and registration of the car.
Share Your Location
Safety first:
Not only can you track your car, but you can share a link with your friends/family so they can track you too!
My Addresses 
You can save your own addresses in the app for quick booking, i.e. "home" and "work". Once you have saved these, you will be able to type in "home" and your home address will come up! Your previous drop-off points will also be displayed in your history addresses.
My Bookings
Keep track of all your previous bookings under the "My Bookings" section and view your upcoming bookings too. You can also rate your journey out of 5 stars and leave a comment about your experience with Apollo. We value all the feedback we get!
Download the app now to make booking with Apollo easier than ever…
iOS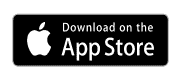 Android