Apollo Taxis are proud to announce the launch of our new website as from July 2016. Our team are continuously working hard to develop the website and ensure that everything is easy to navigate.
The links at the top of each page allow for you to directly make a phone call, or email, in order to communicate with a member of the office in regards to bookings, or queries. Similarly, there are links to our social media pages: Facebook and Twitter to keep you up to date with our current news!
Some of our new features include [but not exclusive to]: an online booking option, and price check; a generalised airport price check; and a careers page for those looking to join our team!
Just a few of our latest improvements and developments…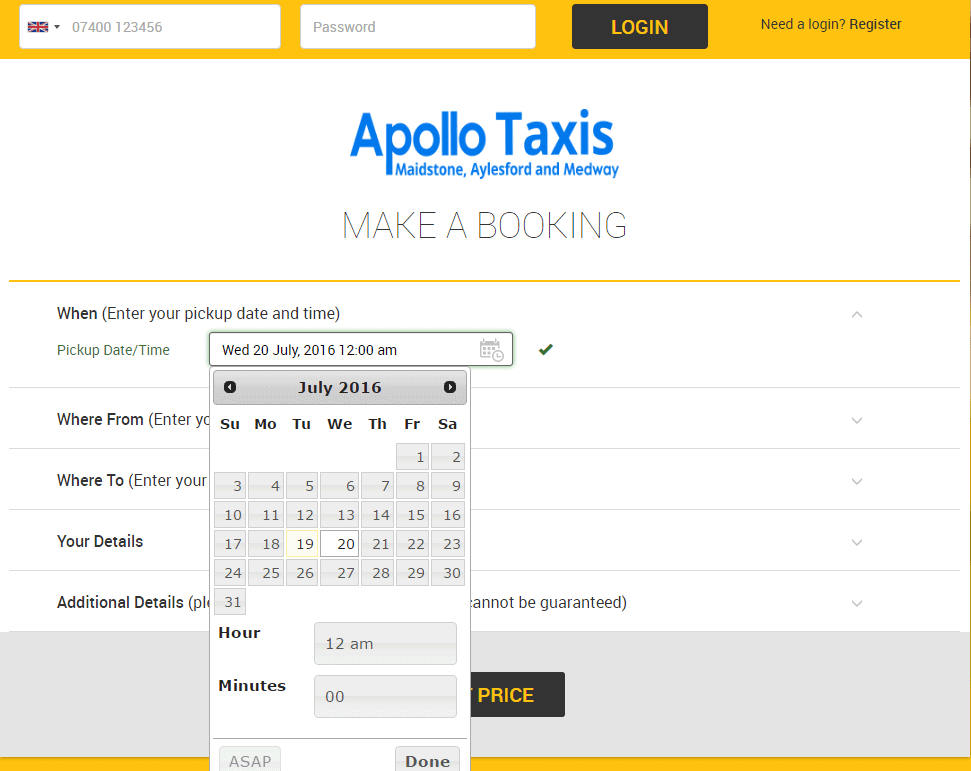 This online option allows for you to make a booking without picking up the telephone! The 'book online' link at the top of the Home page will take you directly here. There is the option to make certain requests in regards to preferred vehicle, car seats, or any other message you would like to pass on to the driver/office staff.
There is also a price check which allows you to have an idea of the cost before you even start your journey.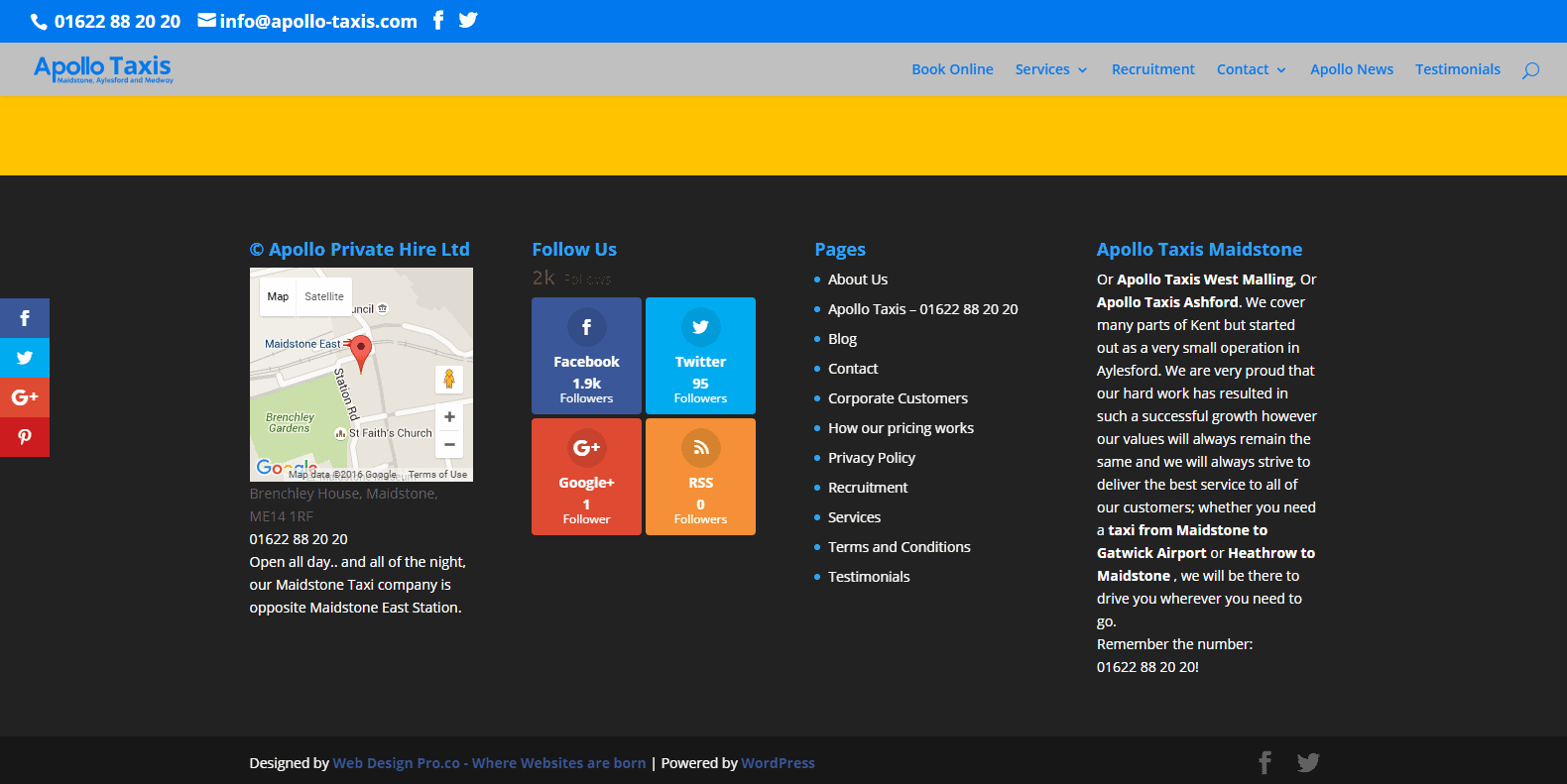 Keep up-to-date with all of our current news on social media! You can follow us on Facebook, Twitter, Google+ or RSS.
There are also links at the bottom of every page which can navigate you to all our different pages with just a click!
Our address and contact number are situated adjacent.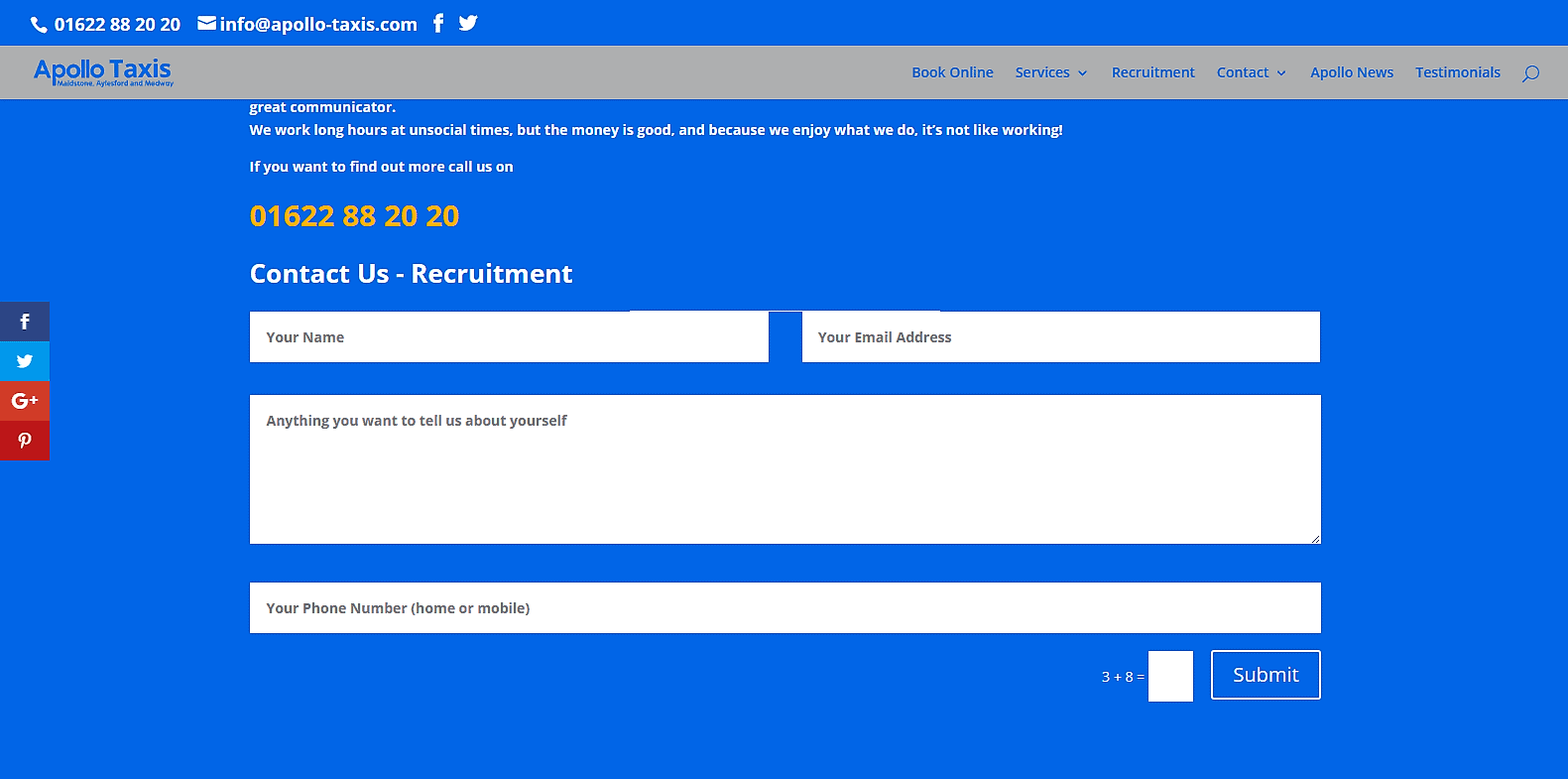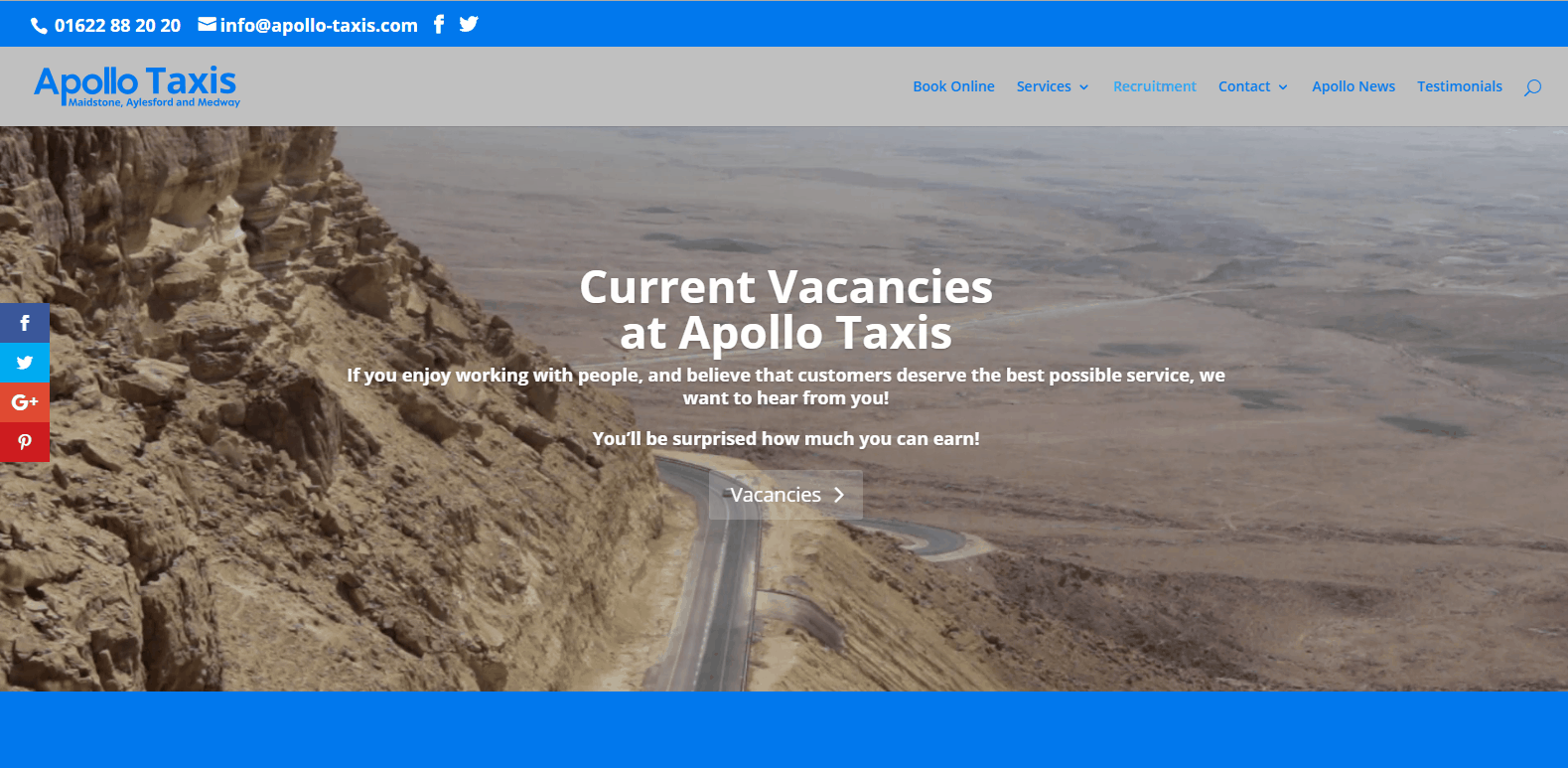 Our 'Current Vacancies' page has a link that takes you directly to our application forms for the positions we are offering: this may be a taxi driver position, office positions, or others…