With the Christmas festivities and the longest January finally over, we are now on the countdown to summer! Whether you enjoy relaxing beach holidays, an action-packed adventure or a romantic city break – or even just want to take the kids away for the Easter holidays – now is the perfect time to book a bargain.
At Apollo we believe your holiday begins the moment you leave your doorstep. We all know that parking your car at the airport can be time-consuming and costly, so why not make the most of a stress-free journey and travel with Apollo. We can even offer different services to cater for your every need:
Taxi for Two? (or 3 or 4)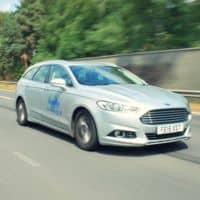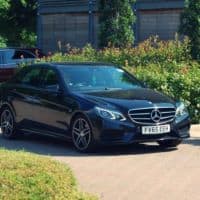 Gatwick from £65
Heathrow from £85
Stansted from £95
London City from £70
Taking the Kids/Friends/In-Laws?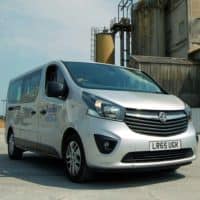 Gatwick from £75
Heathrow from £95
Stansted from £105
London City from £80
How do I Book?
Booking your airport transfers with Apollo is now easier than ever:
App: our app is available on the Google Play and Apple Store and is a quick and easy way to book your airport transfer. The app also gives you the option to pay in advance for your journeys so no need to worry about payment on the day!
Telephone: if the app is not for you, you can always phone our office and a member of our lovely team will be more than happy to help (we operate 24/7).
Website: for our corporate customers the website is perfect for you; you are able to log straight into your account to make your reservation.
After Booking:
On the day of your journey, you will receive a text before your collection with your driver's name, vehicle model, and car registration so you know exactly who you're looking for (the driver will also give you a call). We pride ourselves highly on the cleanliness of our cars, and our professional, helpful drivers – you can be assured to always have a stress-free and relaxed start to your holidays.
If you have your return journey booked with Apollo, you will also receive an email confirmation of this after booking, and a text before collection. We take your flight number at point of booking and will track this on the day of your arrival; no need to worry if your plane is delayed. Your driver will then meet you in the arrival's hall with a clear sign with your name on.
Whilst booking, we will ask you for a "hold-off time" for your return journey – this is the amount of time your driver will wait after your actual landing time (remember we will be monitoring this) before parking and coming into arrivals. The huge benefit of this is that it allows you ample time to go through passport control, baggage reclaim, and customs without being in a rush to meet your driver – and to keep parking expenses to a minimum. If you would like a little extra time at the airport for that last-minute duty-free shopping or for something to eat after a long flight, you are able to request a longer hold-off time to avoid any additional waiting costs.
It couldn't be easier!